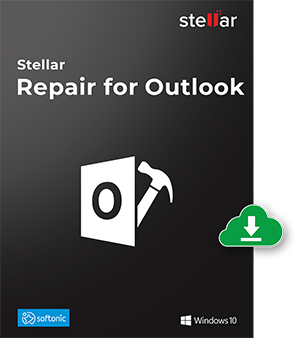 Recover PST file
Recover emails and other items from inaccessible, damaged or corrupted PST files instantly.
Repair large PST files efficiently and save recovered items to different formats
Recovers emails which are er emptyinf Deleted Items folder
Repair encrypted or password protected pst file
Support Outlook 2016, 2013, 2010, 2007 and earlier versions
---
Microsoft Outlook is the most reliable email program among not only professionals but individuals as well, but the file in which the users' data is stored in not that consistent. The file can be damaged halting not only the email communication but also causing the data loss. And, going for PST Repair is not less than a nightmare that keeps scaring for days
Finding Scanpst.exe in Windows
Whereas Microsoft has armed Windows Outlook users with its PST Repair tool, you may not find it in the Start > Programs list. To find and use the Scanpst.exe, you need to use the Search feature of the Windows regardless of the version you are using
Click Start > Search > Type Scanpst.exe > Press Enter. Windows will show you Scanpst.exe. Select and Double-click it to run.
Finding Outlook PST
Outlook creates PST at a default location, which varies according to the version of Windows operating system that you are using, if you have not explicitly selected a location to create PST during the PST creation process.
Windows 7 and Vista:
C:\Users\username\AppData\Local\Microsoft\Outlook
Windows XP and lowers versions:
C:\Documents and Settings\username\Local Settings\Application Data\Microsoft\Outlook
You can also use the Windows Search function to find the PST file. Click Start > Search > Type *.pst > Press Enter. Windows will show you the PST file in the right side of the Search window.
Use any of these ways to locate the PST file. Once the file is found, pen down its path as you will need that to browse the file in Scanpst.exe.
Note:
Create a copy of the damaged PST file before running Scanpst.exe on it.
Using Scanpst.exe for PST Repair
To repair PST using Microsoft's Inbox Repair tool - Scanpst.exe, browse the damaged PST in it and hit the Repair button. When you execute the repair process, the software undergoes scanning to find issues that might have made the PST inaccessible in Outlook. The process may take some time so, be patient and do not stop the program in between else, the PST may be damaged more than it is. Once the scanning process is finished and errors are found, you are prompted to confirm whether to repair the found errors or not. Go on with confirming the process so that the errors can be fixed and PST is repaired. Once repaired, access it to recover the lost data.